Learn Filmmaking

From Actual Filmmakers.





Get it today for only:

$297

$597

One-time payment for Lifetime Membership
What do you get with Film Creator Pro?
We'll show you how we've been able to scale our business to make over $4.6 million and routinely land gigs with 6 figure budgets.
Film Creator Pro teaches all aspects of film production. Like; how to write comedy, produce million dollar commercials, how to direct a 30 person crew, how to interact with gaffers, actors, art department and more!


Most other courses will only teach you the basics and how to be a one-person-crew, Film Creator Pro will start with the basics and then help take your production to the next level!


Plus, with one membership, you'll have access to all of our mini-courses!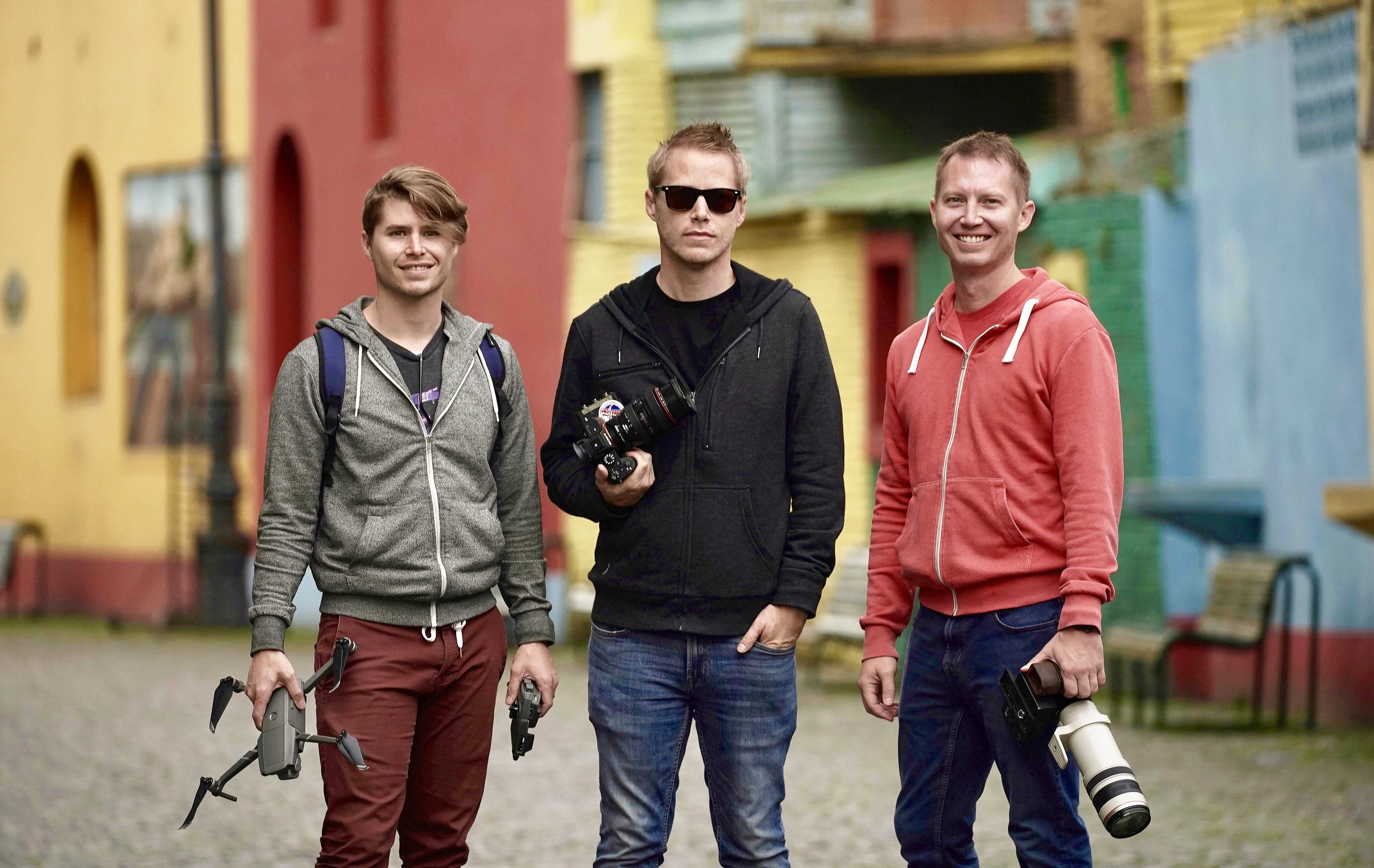 Who we are:


We've grown our production company to where we've literally flown on private jets, traveled to over 35 countries creating content, created ads for companies like Amazon, Disney, Microsoft, DJI and many more! We know what it takes to create high-end video content. Film Creator Pro was designed not only for the beginner, but also the intermediate and advanced videographers. 
"BEST FILM COURSE/EDUCATION THAT I HAVE COME ACROSS YET."
~DEVEN H.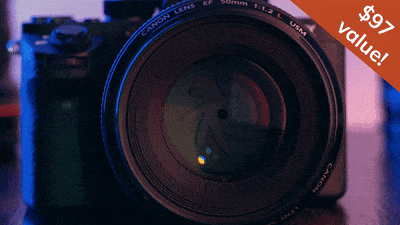 1: Gear


What camera and lenses you should buy.

What mics do you need?

What types of drones are best.

Gimbals, bags, and random essentials.
2: Technical Knowledge


What resolution should you shoot at?

What is aspect ratio and what should you shoot at?

How to get proper exposure.

What frame rates are best and how to achieve smooth slow motion?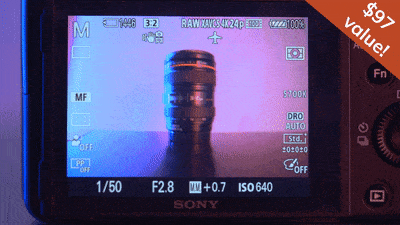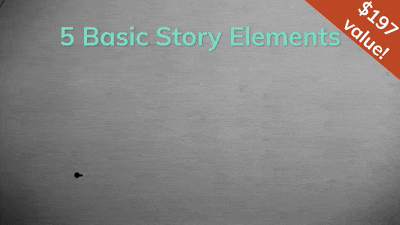 3: Writing


What's the industry standard scriptwriting software?

How to brainstorm like a boss.

How do you overcome writer's block?

How to tell a good story.

Writing case studies.
What is good composition?

What does "Cinematic Look" mean?

How to use focal lengths to your advantage.

What camera angles you should use.

What are the rules that you need to follow (and the ones you can break)?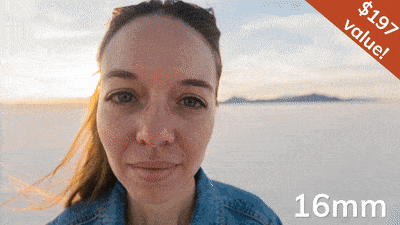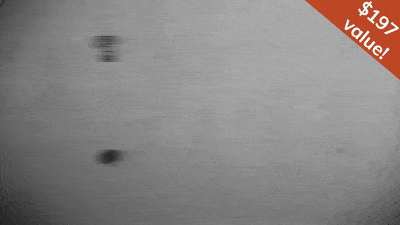 5: Cinematic Lighting


What is hard vs soft lighting?

Learn what diffusion you should use.

How do you control the shape and direction of light?

When to use natural light.

How to use contrasting colors.
6: Preproduction


Learn how to break down a budget.

What other roles you should hire.

How do you find crew members?

How do you find cast?

How to create a Look Book.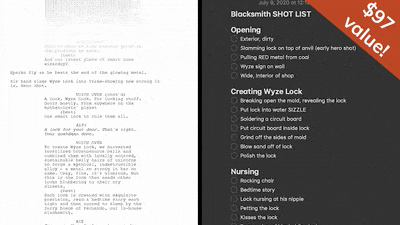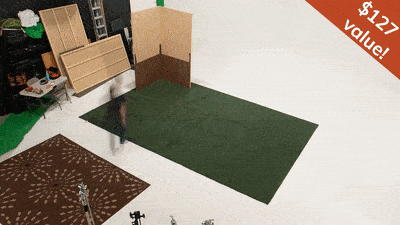 7: Production


How do you set up an interview?

How to direct actors.

Learn the proper set lingo.

Shooting day tips.

How to manage time like a pro.
8: Cinematic Audio


What mics you should use.

What's the best mic placement?

Audio redundancy.

How do you film in the wind?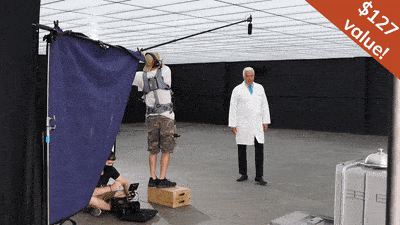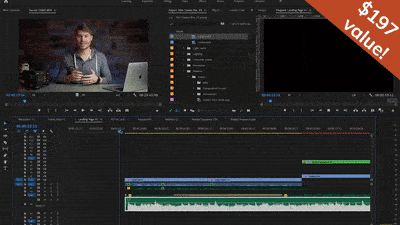 9: The Art of Video Editing


How to tell a story with editing.

The best data management practices.

Computer recommendations.

Learn our easy proxy workflow.

How you should color correct and grade your footage.
10: Sound Design


Why you should add sound effects.

Where do you find sound effects?

Learn basic audio sweetening technique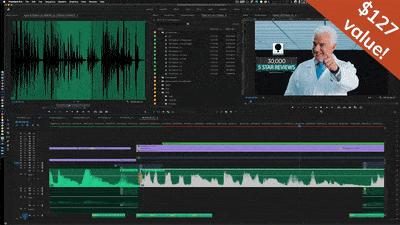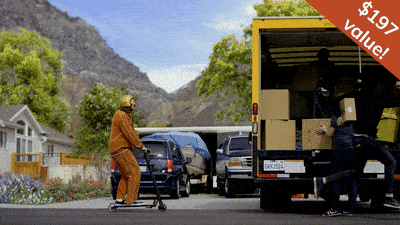 11: Visual Effects


Learn the After Effects basics.

How you should do screen replacements.

Learn how to motion track.

Learn how to remove a green screen.
12: Land Big Clients


How to market yourself.

The dos and don'ts of networking.

How you can build a portfolio.

How do you create a cinematic demo reel?

How to build a website.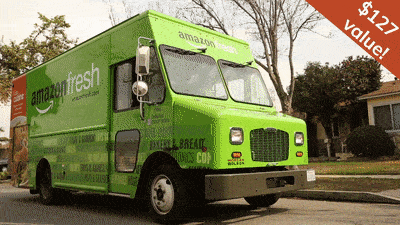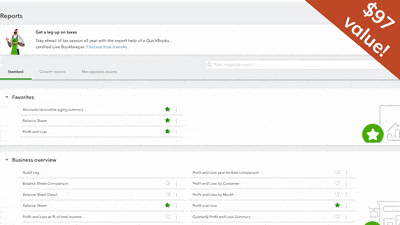 13: Business


How much you should charge.

Accounting basics.

How to set up an LLC.

Downloadable contract templates.
14: Freebies and Discounts


Adobe CC Student Discount ($360 annual savings)

Red Giant Complete FREE ($599 annual savings)

Cinema 4D and Redshift FREE ($983 annual savings)

10 drone clips from around the world ($500 value)

Contract templates

Free music subscriptions

10% off all assets at actionvfx.com

10% off a subscription to soundstripe.com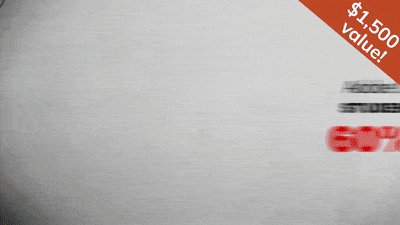 That's a value of

over

$4,297!

Get it today for only:

$297

$597

One-time payment for Lifetime Membership
Buy with confidence!


Try it out for 30 days. We think the course is rad, if you don't agree then get your money back!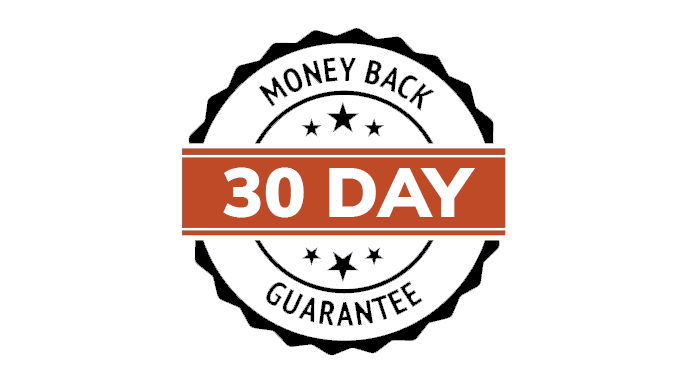 "SO MUCH INFORMATION...LOVE YOU GUYS FOR THIS, LEARNING A LOT!"
~MAXWELL
Check out what Film Creator students are saying:
"I'VE BEEN IN THE VIDEO PRODUCTION WORLD FOR A COUPLE YEARS NOW, BUT I'VE NEVER BEEN ABLE TO BREAK INTO MORE THAN WEDDING VIDEOS. THESE GUYS HAVE REALLY HELPED ME ADVANCE MY CAREER."
~MAKELL W.




What are you waiting for?

Sign up today for only:

$297

$597

One-time payment for Lifetime Membership
Frequently Asked Questions:


IS THIS A SUBSCRIPTION?
Nope! Once purchased, you will always have access to all the content (even anything new that we add)!
CAN I TAKE THE COURSE AT MY OWN PACE?
Of course! These are self-guided lessons, meaning you can skip over sections you already know or go back and cover something you want to understand better.
WHO IS THIS COURSE FOR?
Film Creator Pro was designed for people of all skill levels. The beginner will learn everything they need to get a business up and running and the more advanced user will learn new tricks to take their game to the next level!
Disclaimers/refund policy:
Film Creator Pro is a service that provides information based on results that we've personally seen. This course was created to help enhance your skill. In no way is this course, products, or services intended or designed to have you start up a business. If you do indeed start a business, you acknowledge that it is without Film Creator Pro soliciting you to do so. Any business started using the knowledge from this course is done by your own will and choice, and does not rely, in any way, on this course.
Film Creator Pro does not guarantee any results but does explicitly state that results are based on your work and skill. This course is showing you what we've done to get the results we have. We cannot guarantee or promise that you will get the same results. Any information on this website or in any email or advertisement from Film Creator Pro, LLC or any testimonial are NOT a promise of future or potential earnings. Any reference to earnings, income, or profits are for reference only and are simply based off of our own experience. These numbers should not be considered exact, typical, or potential. These are for reference and illustrative purposes only. Individual results will vary. Any testimonials are for reference and represent hard working individuals and should not be considered typical. This is not a get rich quick method and will take lots of hard work.
Please consult any legal, professional, or financial advice before buying this course. By visiting this site and purchasing any product or service from Film Creator Pro, LLC you're agreeing to release Film Creator Pro, LLC and its owners from any and all claims of illegality. And further waive any right to pursue litigation for any reason.
If you have any problem with these disclaimers, please don't buy this product or course.
Lastly, Film Creator Pro does not consider itself to be a post secondary school and provides no educational state credits or degrees, certificates, or accreditation.


Refund Policy:
Anyone who purchases this course is entitled to a full refund upon written notice within 30 days from the purchase date. If a written notice is not received within 30 days, then the person is no longer entitled to a refund. Please send any refund notice to [email protected]